Meia Velha
19
June
2021
21
/
Saturday
Sat
09:30 - 13:30
09:30 - 13:30
Coasteering is one of the most powerful ways to experience nature, to dive into breathtaking landscapes and to enjoy incredibly fun experiences.
This was the fourth route set by Vertente Natural in the Arrábida and is made of many small climbs and jumps into the water, topped with the usual Rappels and Slide/Zip-line.
The sun exposure of this route allows you to enjoy beautiful afternoons.
Vertente Natural was the pioneer of this activity in Portugal since 2008, so your safety and fun are guaranteed.
Guides

Support boat

Harness, Helmet, Life jacket, Wetsuit

Personal accident insurance
Schedule:

09:30 - 13:30
Experience:

Active, Sporty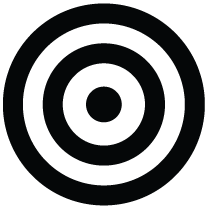 Ideal to:

Bachelor Parties, Group of Friends, Groups, Schools/Universities
Deadline for Registration:

2021/06/18
Contact: +351 210 848 919
Meeting point and time:
09:30
Porto de abrigo de Sesimbra, loja nº6
Recommendations:
Recommended age > 12
All participants must be able swimmers!
You should bring: running footwear, bathing suit, an extra pair of shorts to wear over the wetsuit (abrasion), sunscreen, towel and personal hygiene stuff (shampoo, shower gel, etc).  You may also bring tight gloves if you wish (not mandatory).
In case of having long hair, bring something to hold it with.
Book Now
Meia Velha 19-06-2021