A day at Cabo Espichel, on a hiking tour through the time, history and culture of the region.

An adventure through the magnificent landscapes of Formosinho.

A hiking tour through extraordinary stories and landscapes.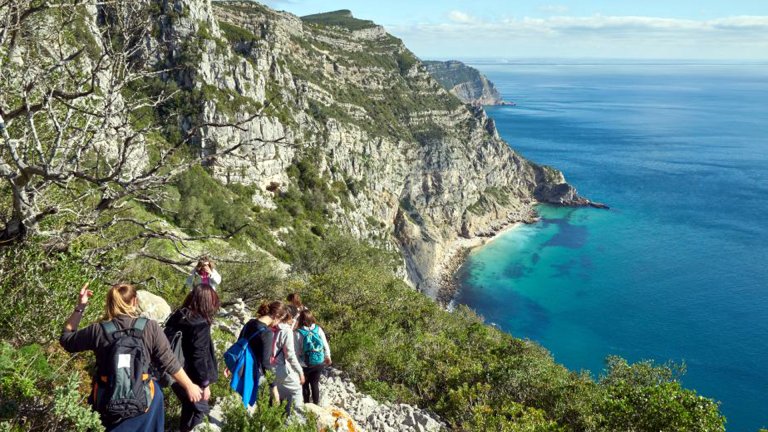 A hike through the history and unique landscapes of the south face of Serra da Achada.

A walk through the culture and geology of the region, on a trail that takes us to a wild beach.

A hike to discover the power of nature in the Arrábida Natural Park.

A coast to coast tour of the Cabo Espichel.

Fojo and the History of Risco
A Hike between Serra da Arrábida and Serra do Risco

A tour along the Risco ridge

A hiking tour along the oldest route of the old continent.

Um passeio a pé pela história e paisagens do Cabo Espichel.

A hike through the nature and history of the Arrábida Natural Park.

Hiking through the natural and human history of the region, traversing breathtaking landscapes and paths.
We are a team specialized in activities in Nature, operating in Arrábida since 2004.
All of our activities are prepared in order to guarantee maximum security.
If you are not completely satisfied after an activity, we offer another.
Our activities focus on the stunning nature of the Arrábida Natural Park.